We live in dangerous times, and some events will send shivers down your spine every once in a while. We have compiled some of those sad stories that will make you ask what is wrong with humanity.
1. The one that went to watch a football match
Alexander Uzoma, a 20-year-old student, was suspected to have been killed by four suspected Internet fraudsters (Yahoo boys).
According to his family, he disappeared after he went out to see a friend. Alexander, a Manchester United fan, left his home to watch a football match at a viewing centre around Adigbe, Abeokuta, when he went missing.
The four suspects in question were his friends. They claimed he followed them to their house, ate, took Colorado and slept. When they woke up, they found out that he had vomited all over his body and died.
After which they dumped Alexander's corpse on Kuto Bridge in Abeokuta on November 20, 2021.
2. The couple that got murdered together with a friend
The unwed lovers, Mary Igwe and Ojo Akinro, along with their friend, Lamidi Sheriff, were murdered by suspected yahoo boys.
A lot of couples have been through thick and thin. It was the same for Mary and Ojo.
When their neighbors began to suspect they were missing, their bodies were discovered in the toilet, where it was left to decompose.
The girlfriend, Mary, was believed to be pregnant before her murder.
The couple had irreconcilable differences following a failed deal with their killers.
3. The one that killed his girlfriend after gifting her the "world"
It's sad how young women get attracted to material things, even when they know the source of the wealth. This was the case for Wumi, a student of Osun State Polytechnic, Iree.
Her boyfriend, identified as Tabo, is alleged to be an internet fraudster (Yahoo boy).
According to reports, her Yahoo boyfriend bought her an iPhone 12 Pro Max worth over N700K and gifted her N1M on her birthday. Then she must have felt on top of the world.
She must have known that her boyfriend was a yahoo boy but probably didn't address the issue because of what she was enjoying.
Like water, it needs to be refilled and rejuvenated when it dries up, and Wumi was the next in line.
When Wumi turned up missing, and a video of her dead body turned up on the internet, her friends and neighbors used heavy canes and sticks to flog the boyfriend to confess. He did; he had used Wumi for money ritual.
4. The one that plucked out the eyes and mutilated the body parts of his girlfriend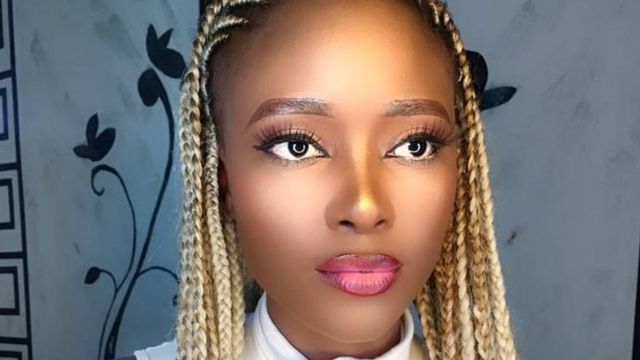 Things are changing. In the past, when a young boy and girl cruise around town in a car, what follows is usually a heartbeat or proposal, not a ritual murder!
Jennifer Anthony, a young Nigerian lady, was found dead after being spotted in a car with her boyfriend. Her corpse was mutilated and missing some body parts, and her eyes were plucked out. Yes! It was gory.
The alleged killer, 20-year-old Moses Oko, fled from Jos but was caught in Benue state and arrested for the killing.
After being declared missing by friends and fellow students, her lifeless body was found at a hotel in Jos on New Year's Day.
Parading the suspected killer of the undergraduate at the Command headquarters in Jos on Wednesday, the state Commissioner of Police, Bartholomew Onyeka, said that Oko was arrested in Benue State with the help of his father, Joseph Oko. The latter is a lecturer with the University of Jos.
Please, ladies, be careful who you date. Jennifer's story is just one of the hundreds or possibly thousands. Some murderers get away with it and start looking for new victims.
Ensure to always report suspicious movements and persons around you to the Police and other law enforcement agencies to check crime.
5. The one that murdered his girlfriend before taking his flight
On December 24, it happened again. Osas, an internet scammer, came in from Ghana a week before allegedly slaughtering his girlfriend.
The victim, Elohor Oniorosa, was reported missing by her father, William Oniorosa, to the Edo State police.
The suspect killer, named Osas, took to flight after committing the crime on Christmas eve.
The Police deemed the investigation ongoing as they tried to trace the suspect, who was on the run.
There are always cases of murder and missing persons with nobody knowing what happened.
Ritual killings will always exist as long as the people who commit them exist. So, it's advisable to stay away from any suspicious persons even though they are your friends or loved ones. As evidence turns out in this list, you cannot always trust your loved ones.
What's your reaction to the story?