There is nothing more important than having your own money; this is why many people hustle to get rich.
There is no point in emphasising the importance of money. Everybody wants to attain a state of sufficient wealth that would make them live without depending on a job or a source of income that can be taken away. I like to think there is a level of wealth you can attain that will give you a considerable amount of control over the rest of your life.
Everybody knows that this level of financial freedom is not unattainable. However, it is not easy to get rich. It requires patience, hard work, and a bit of luck.
Entrepreneurs hope to get business deals that will change their lives, hustlers hope to blow, salary earners hope to get that job that will make their retirement benefits something worth slaving saving for.
Most people begin to take steps to attain this financial freedom when age is starting to catch up. Of course, it is never too late to start planning on being wealthy, but it is better to start as early as possible.
Secure the bag to get rich; have a source of income.
Anything worth doing at all is worth doing well. Anything that puts money in your pocket and food in your belly should get everything you've got. Long story short, ensure that there is a source of income for you.
If you are a business tycoon, salary earner, allowance collector, or a small person with a big god, make sure that you make clients happy, please your boss, meet the requirements, and massage the right egos that will make money trickle down to you.
The decision on the sources of income is not one chosen lightly. They are supposed to take care of your basic financial needs. If they do not meet your requirements, start from there. The only rule to achieving financial freedom, get more money.
You don't have to turn up; you can leave it there.
Spending money is easy and sweet. If you come outside, really come outside, you will hear "Savings or Current" more than twice. Buju's decision to stay away from Outside makes more sense every weekend.
All the money coming into your hand can be calculated and planned for. You must show discipline and avoid impulse buys as this can be the beginning of financial crises. Most people finish spending money before they get another paycheck, o wrong now.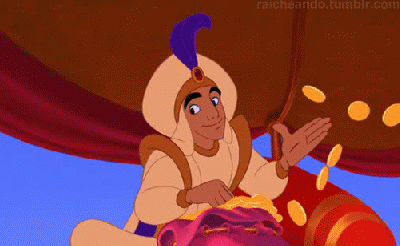 Try dey save
Save for the rainy day. This is a lesson most of us learnt all over again when the COVID pandemic hit in 2020. Always include money to be saved in your budget.
When there is money saved up, it can be used as a foundation to start investing. Thankfully, there are platforms with mobile apps that can help you save and invest. We would list some of them here, but they have not paid for adverts. We have to secure our own bag too, you see.
Get advice to get rich
Several financial advisors can help you understand the market trends and how best to invest your money. A good financial advisor would help you draw up a suitable investment strategy. So, I have never been to a financial analyst for advice because my money is not that long. I just found one bro that makes good decisions to bounce my ideas off of.
To get money no easy, but we go run am.
What's your reaction to the story?