We are back with our selection of movies for your pleasure in this season of love and romance. The lists below have been carefully selected for those who enjoy the romantic idea of love and those who just damn it (or don't have a valentine). The truth is that there is something for everyone; if you want romance, action, mystery, comedy, it's all contained therein. Enjoy!
For Lovers (Nigerian Selection)
1. Still Falling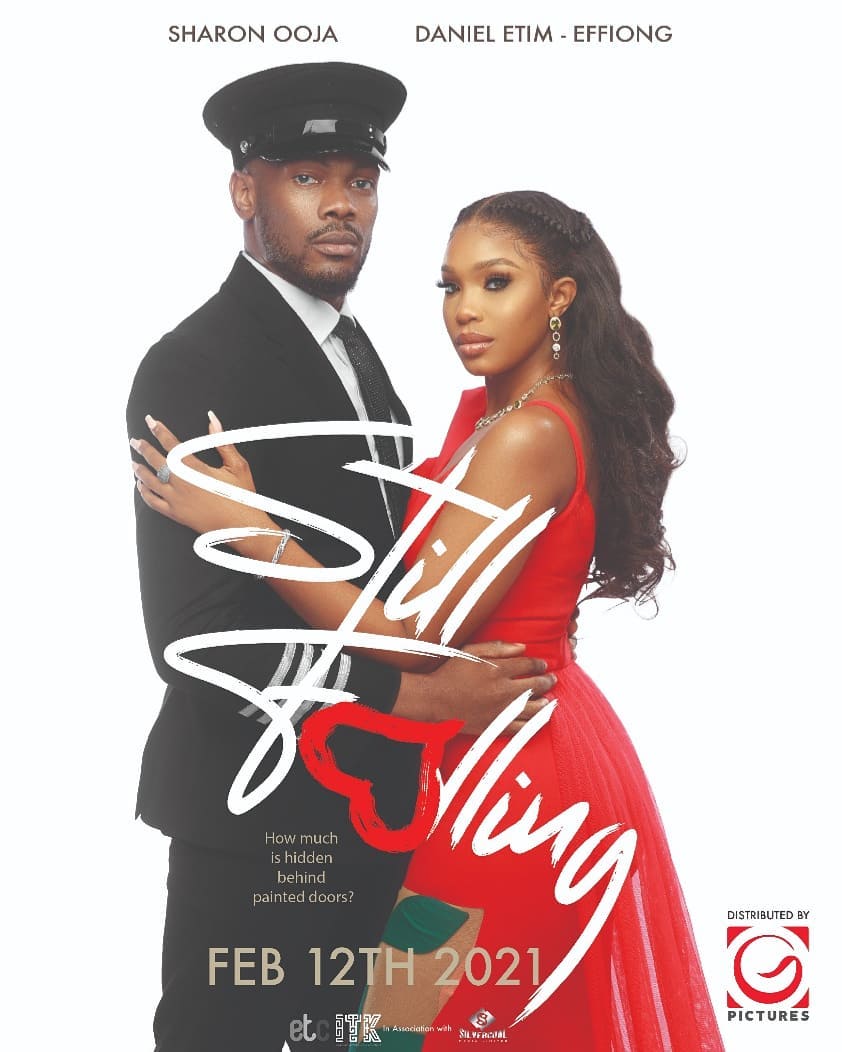 Cast: Sharon Ooja, Daniel Etim Effiong, Bethel Njokwu, Liz Amery, Lulu Okonkwo, Laura Fidel, Eddy Madaki, Chavala Yaduma, Zeal (Styl-Plus)
The movie "Still Falling" follows the life of Bono Kuku, a boss lady, influencer and party girl. It all seems to be well on the surface, but deep inside, she is an emotional wreck, the kind that she would never want to remember. But, she has to, especially as she runs into the source of her unpleasant past.
This story of opposites love and hate, faith and doubt, grace and guts, triumphs and regrets will get everyone taking a deeper look at their motives and choices. But how much is hidden behind painted doors? Can we truly know someone? Are we as steady in faith as we think we are, or are we 'Still Falling'? How do we tell a story of forgiveness when wounds refuse to heal?
2. Kambili: The Whole 30 Yards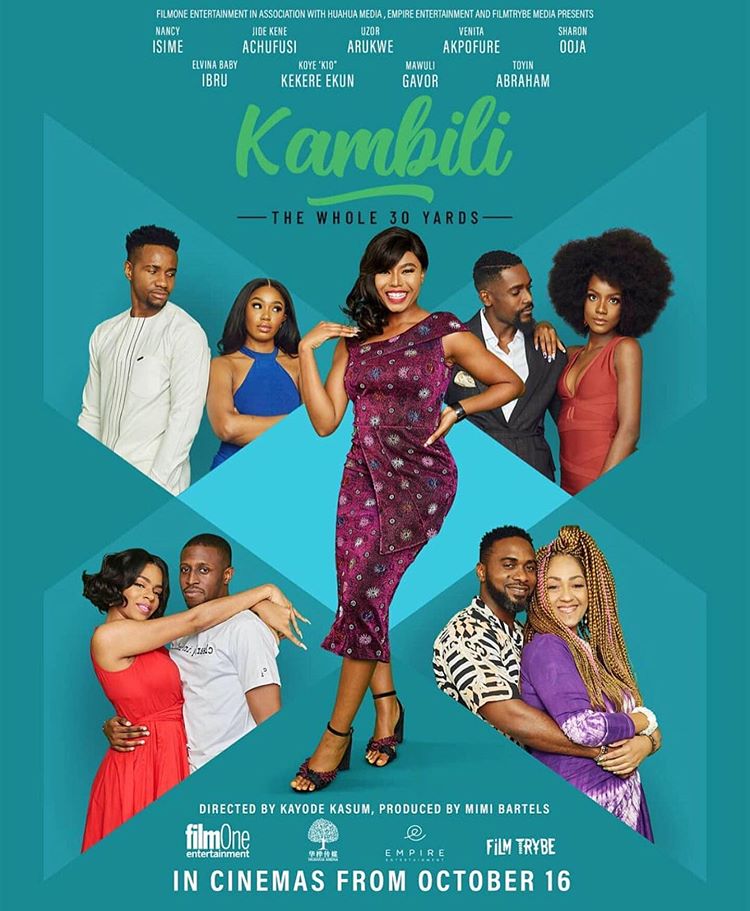 Cast: Nancy Isime, Swanky JKA, Elvina Ibru, Vanessa Akpofure, Uzor Arukwe, Koye Kekere-Ekun, Sharon Ooja, Mawuli Gavor and Toyin Abraham.
The story revolves around Kambili Maduka, an irresponsible, spoiled, spendthrift 28-year-old woman who's turning 29 in a few weeks. The only thing on her mind is how to get married before she turns 30.
However, after getting suspended from work due to her incessant lateness, she goes on a date with her boyfriend, and he breaks up with her as he thinks she is not 'wife material' due to her lifestyle, dashing her hopes of getting married before 30.
She decides that what she needs to do is prove to her boyfriend that she can be everything he wants her to be: responsible, driven, focused and wife material with the help of her best friends.
3. Mimi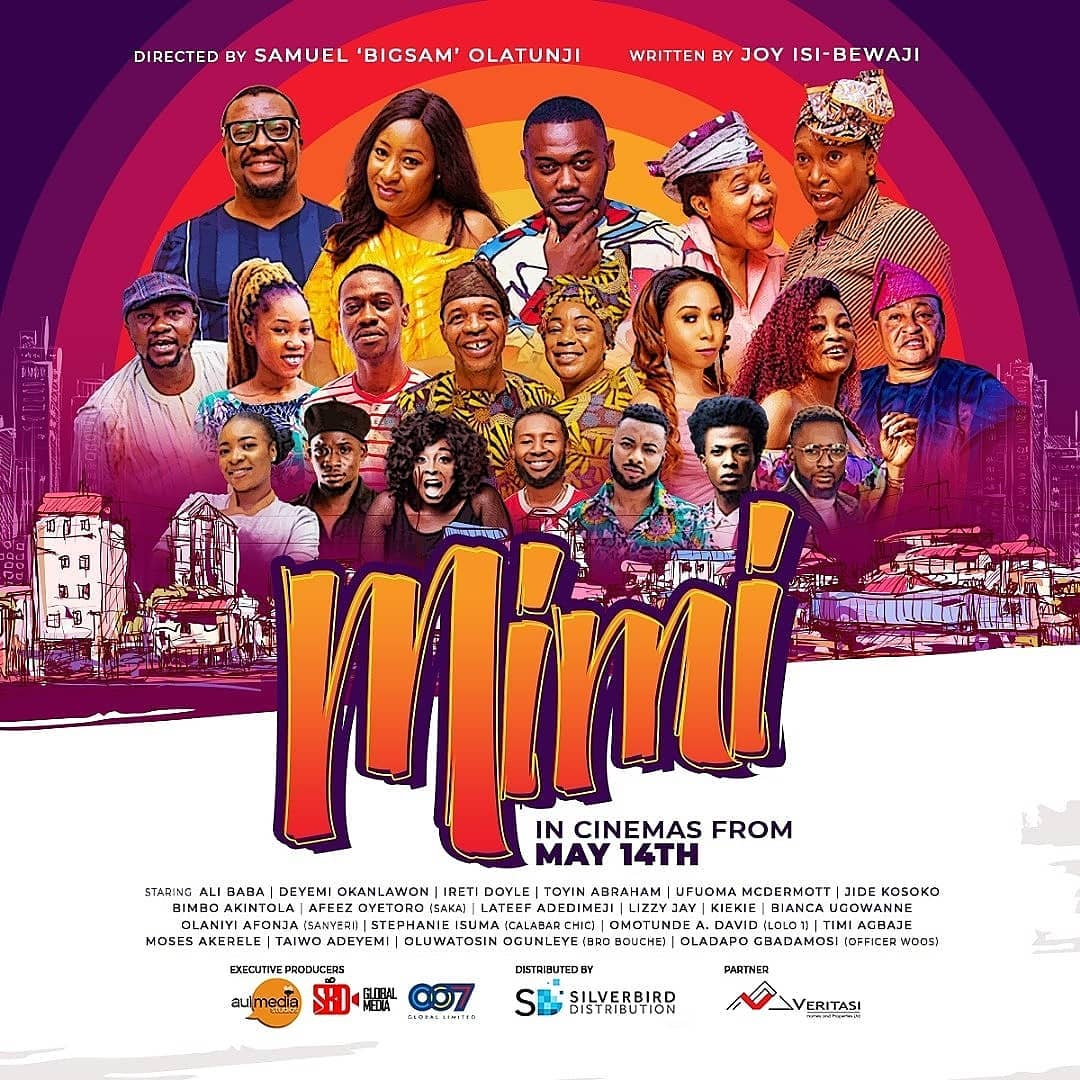 Cast: Ireti Doyle, Toyin Abraham, Jide Kosoko, Deyemi Okanlawon, Ufuoma McDermott, Bimbo Akintola, Ali baba, Bianca Ugowanne, Omotunde A. David (Lolo 1), Adedimeji Lateef, Kie Kie, Lizza Jay, Oyetoro Hafiz (Saka), Olaniyi Afonja (Sanyeri), Stephanie Isuma, Timi Agbaje, Moses Akerele, Oluwatosin Ogunleye 9Bro Bouche), and Oladapo Gbadamosin(Officer Woos)
The movie is an intense and entertaining drama that tells the tale of how the best of two worlds (the rich and the poor) clash with such strong beauty and 'hotness'.
Mimi, a daughter of a wealthy millionaire, discovers that her rich parents are not her actual biological parents and realises that her original parents live in poverty and had sold her to raise funds to manage the cost of living. Her wealthy parents, who adopted her at a young age, then make arrangements for Mimi to spend a two-week vacation with her original parents.
4. Between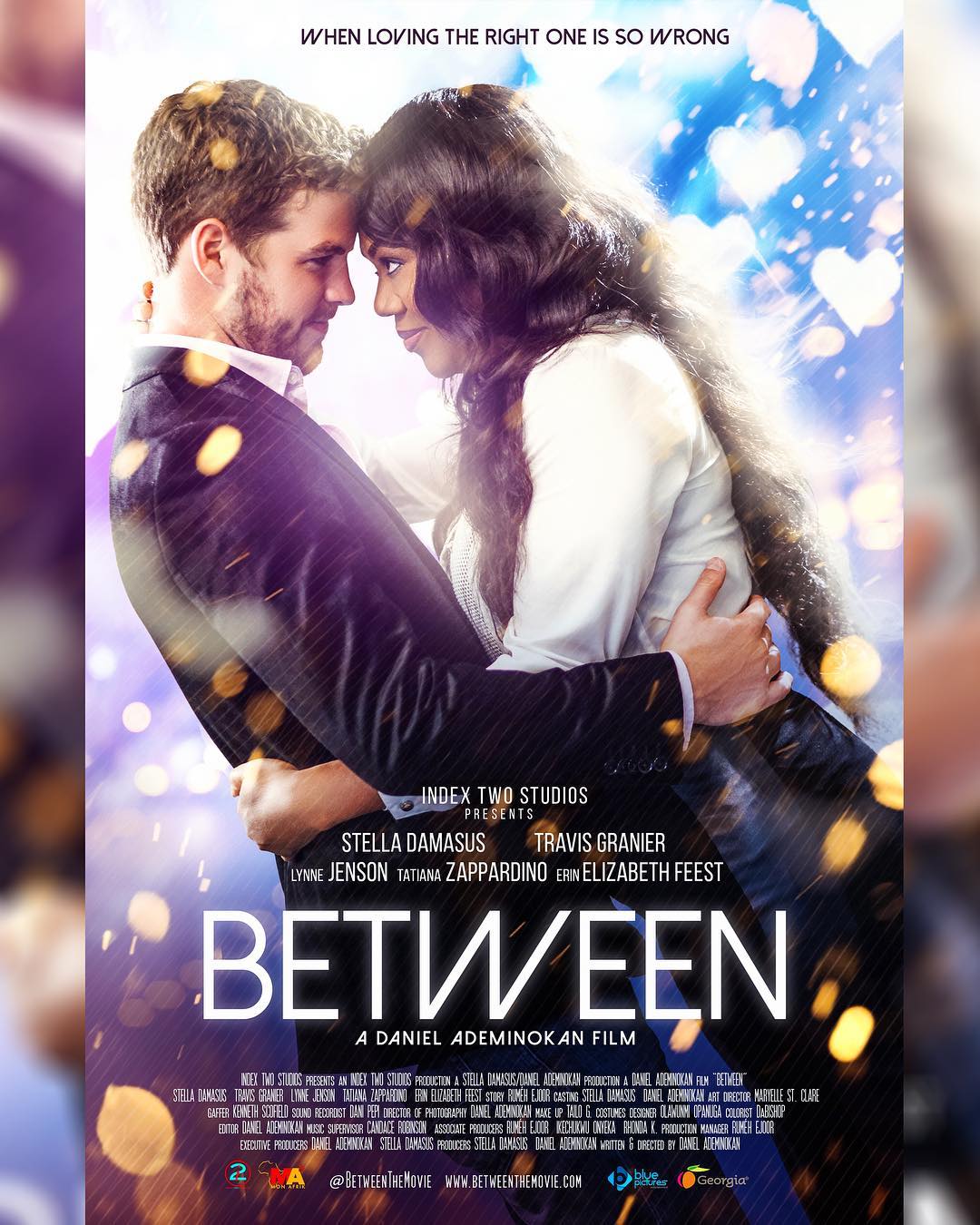 Cast: Stella Damasus, Travis Grenier, Lynne Jenson and Tatiana Zappardino.
This movie follows the story of 36-year-old Chelsea Hollis, who is very successful and has been married and divorced four times. Although she helps people fix their relationships, she has given up on love.
A strong feminist, she believes women should take control of their destinies and be 100% in control of their emotions and choose who to sleep with and when to do it.
She meets Scott Hamilton, and one-night stand blossoms into a romantic relationship until she finds out that the man who is about to change her perspective on love may just be much more than what she expected.
For Lovers (Foreign Selection)
1. Redeeming Love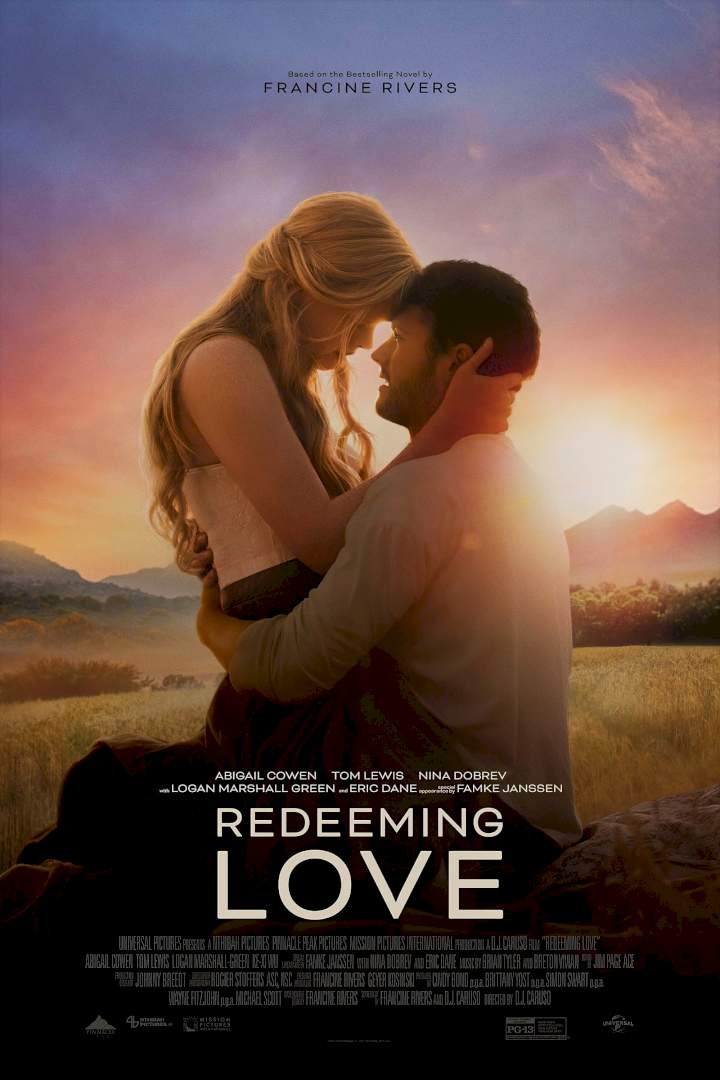 Cast: Abigail Cowen, Tom Lewis, Logan Marshall-Green, Famke Janssen, Nina Dobrev, and Eric Dane
Country: United States
Redeeming love is a movie adaptation of a novel by Francine Rivers. The story revolves around Angel, a young woman living in 1850s California. She was sold into prostitution as a child and has only known a life of betrayal and darkness.
Maybe her heart can be healed when she meets the charming Michael Hosea. He just might be what she needs to repair her bitterness about the world.
2. Tadap
Cast: Ahan Shetty, Tara Sutaria, Saurabh Shukla
Country: India
A passionate man named Ishana falls madly in love with Ramisa. As their love grows stronger by the day, fate plays the villain and throws one hurdle after another. This movie is a roller coaster of emotions, heartbreak, and betrayal. It keeps you guessing and wondering for sure.
3. Wild Mountain Thyme
Cast: Jamie Dornan, Emily Blunt & Jon Hamm
Country: British-Irish
A headstrong farmer Rosemary Muldoon has her heart set on winning her neighbour Anthony Reilly's love. The problem is, Anthony seems to have inherited a family curse and remains oblivious to his beautiful admirer. Stung by his father's plans to sell the family farm to his American nephew, Anthony is jolted into pursuing his dreams.
For Haters (Nigerian Selection)
1. Potato Potahto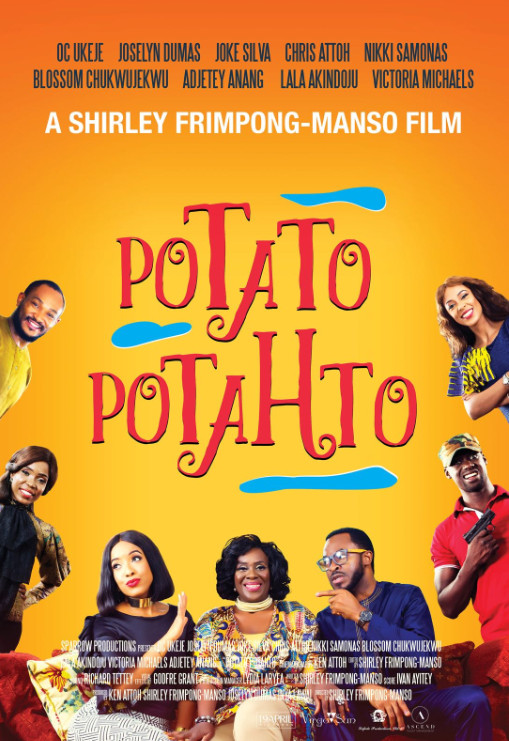 Cast: OC Ukeje, Joselyn Dumas, Joke Silva, Chris Attoh, Kemi 'Lala' Akindoju, Blossom Chukwujekwu
"Potato Potahto" is about a divorced couple who decide to share equal space in their ex-matrimonial home and soon realise that the ingenious idea is easier said than done. Bent on flexing their egos and scoring points, the two implore various hilarious tactics that soon inflames emotions and turn an already complicated situation into a roller coaster ride.
2. La Femme Anjola
Cast: Rita Dominic, Nonso Bassey, Joke Silva, Femi Jacobs, Aderounmu Adejumoke, Bassey Ekpeyong, Uzor Osimkpa, Paul Adams, Shawn Faqua, Michelle Dede, Mumbi Maina, Soso Soberekon
La femme Anjola is a psychological-thriller film noir about a young stockbroker whose life is turned upside down when he falls for a femme fatale married to a wealthy gangster.
3. My Village People
Cast: Bovi, Nkem Owoh, Amaechi Muonagor, Charles Inojie, Rachael Oniga, Binta Ayo Mogaji, Ada Ameh, Sophie Alakija, Venita Akpofure, Zubby Michael, Theresa Edem
Prince, a young man whose weaknesses for women eventually lands him in trouble as he is caught in a bizarre love triangle with witches.
For Haters (Foreign Selection)
1. Nightmare Alley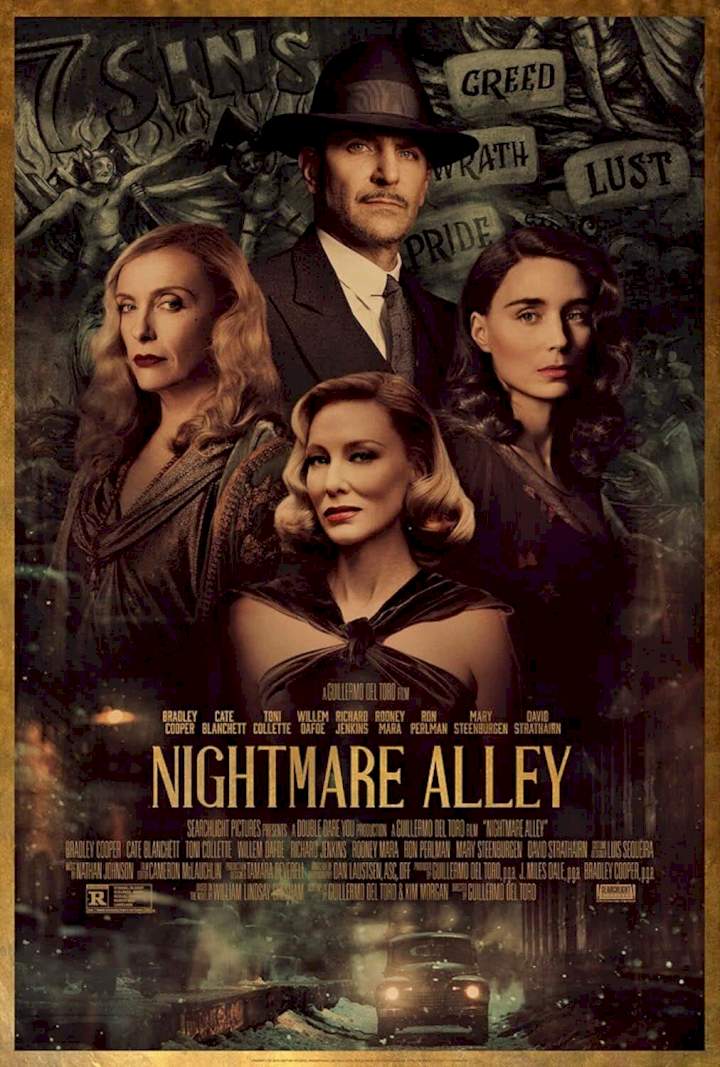 Cast: Bradley Cooper, Rooney Mara, Cate Blanchett, Toni Collette, Willem Dafoe
Country: American
An ambitious carny with a talent for manipulating people with a few well-chosen words hooks up with a female psychiatrist who is even more dangerous than he is
2. House Of Gucci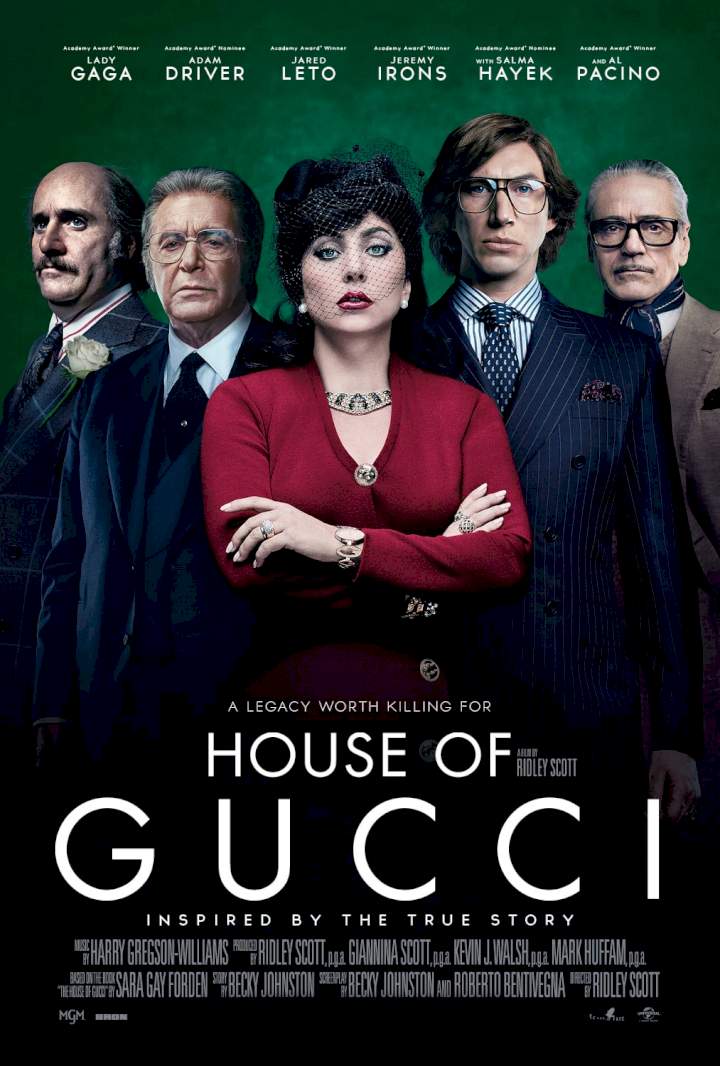 Cast: Lady Gaga, Adam Driver, Jared Leto, Jeremy Irons
Country: United States
When Patrizia Reggiani, an outsider from humble beginnings, marries the Gucci family, her unbridled ambition begins to unravel the family legacy and triggers a reckless spiral of betrayal, decadence, revenge, and ultimately…murder.
3. Twice Bitten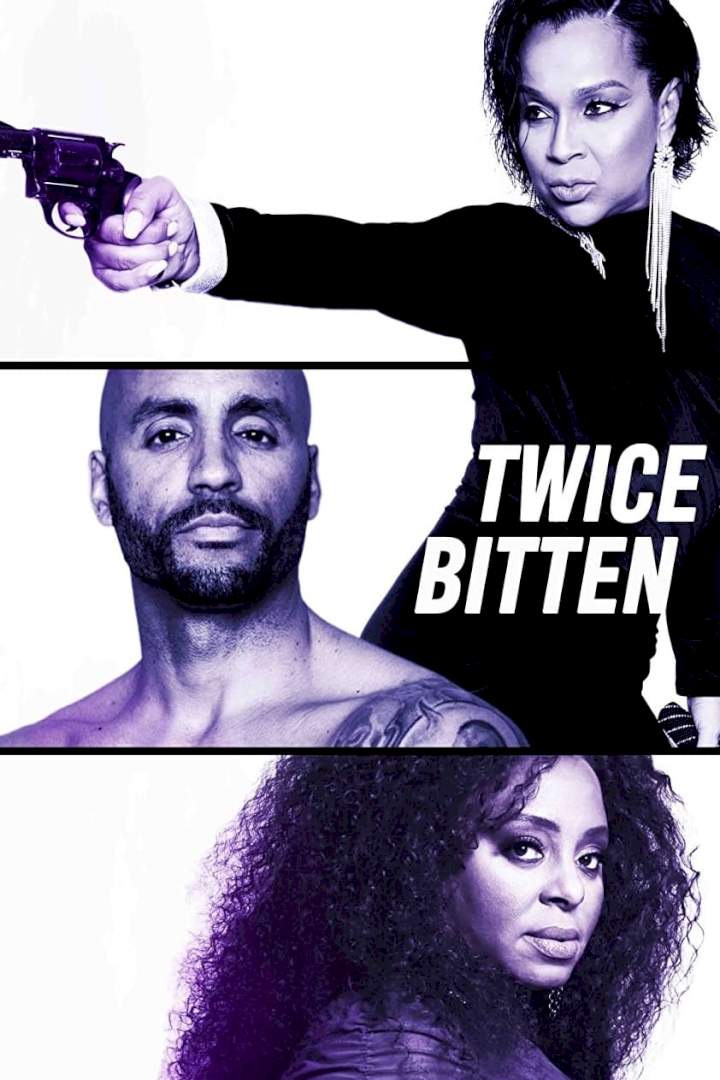 Cast: LisaRaye McCoy, Ledisi, Kevin A. Walton, Shanica Knowles
Country: United States
An unmitigated and sexy conman targets his next mark, the widowed Monique, for his latest swindle. But his routine scam hits a snag when suspicion mounts, and his scheme quickly escalate into desperation, betrayal, and murder.
What's your reaction to the story?