Wait, hear me out! What if, in 2023, Nigeria elects her next president through a reality show like Big Brother Naija? It sounds crazy and impossible but just imagine it! It will be so much fun!
Imagine these hashtags trending on social media when Big Brother Naija housemate: #BBNaijaPresidentialSaga #BBNaijaElectionWahala #WeDieForAsoRock – just imagine.
Nigeria is a nation full of people who strictly invest most of their time watching one of the biggest reality shows on the continent instead of paying attention to national and political issues. The period of July to September is usually a time when TVs tune to channel 198 on DSTV or channel 29 on GOTV till the show is over. There is no doubt that Nigerians religiously watch this show, but there are questions and concerns about its morality and influence on children and adolescents.
Well, to answer the question on explicit immoral acts, I say we convert the show into something that actually benefits this nation. Big Brother Naija was begotten from Big Brother Africa and is doing far better than its counterpart; who knows something better can be born yet again from it.
What better way to know your next president if not from a reality show that exposes them as capable or incapable leaders?
I think this is a better use of our time and voting rights for something profitable to the entire nation than making random strangers celebrities. For instance, what are we getting from Mercy Ike and Whitemoney if not a giveaway?
Besides having a truly unbiased view of presidential candidates, we can also have fun and relax instead of getting tensed. It would be more than fun.
The Venue
Aso Rock, of course! Where else? If presidents can live in Aso Rock for four years, anyone who has a fair chance of winning the competition can also stay on lockdown for 2- 3 months. It is very doable; come on, some candidates will get eliminated in two weeks. At least they can add "I lived in Aso Rock for two weeks" to their CVs.
Candidates representing a political party can go in as teammates for the position of president and vice-president. The thought at first might seem bizarre, but on a closer look, it's not bad, is it? You would give a winner ₦85 million for spending a few months in a gameshow while you hand over an entire nation to someone you've never met. Wow, bravo! How come we've been doing this for years now? We are not the Whitemen.
The Head of House(or rock)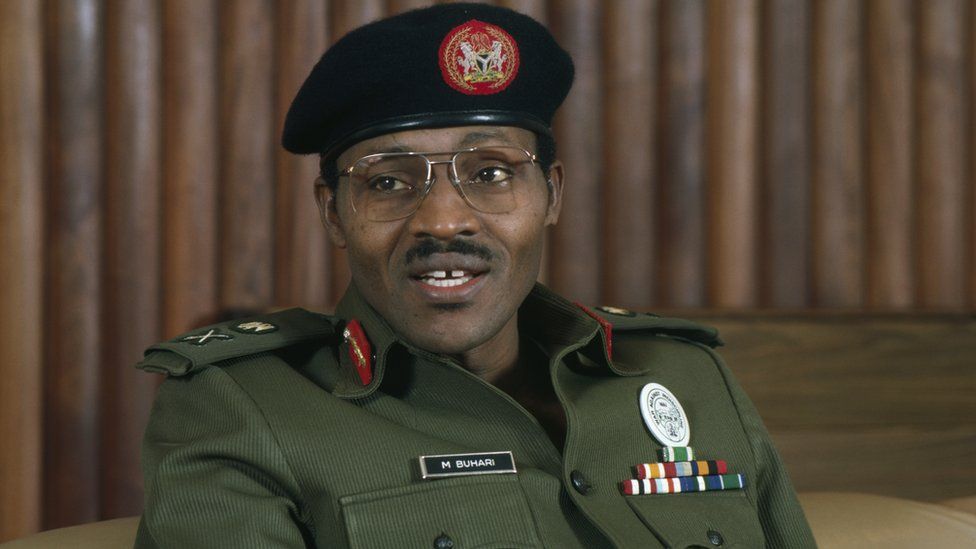 Don't worry; this term won't be new. The current presidential candidates we have are mates of people who used to bear the title "Head of state" in those days. It won't really be new, and they will get chosen by playing games – may the most strategic candidate win. Let's hope Nigeria gets lucky because smart people sometimes slip to surprising defeat.
But just imagine, after the competition, eliminated candidates might be caught saying, "I was the head of Aso Rock for a week!" That would be legendary. Serious political opposition, check.
The Tasks And Games Arena
The tasks and games performed in Big Brother Naija are sculpted to create cultural awareness of variant Nigerian cultures. Housemates speak their languages, learn about others, dress up in other cultures, cook local cuisines, and do things like that. It would be an excellent show to see our candidates engage this way instead of their usual one-day meeting and televised fake handshakes or their roadside shenanigans.
Nigeria is a country of over 250 tribes; the big three (Igbo, Yoruba, and Hausa) are not the only tribes. If candidates want to govern such a country, they should at least do this. There will be debates, manifestos, and economic talks where the candidates have to write their speeches without their aides. Are you still not seeing the fun in this?
The Voting and Eviction Show
Now, with all the fuss about NIN out of the way, we can properly use it to vote for our presidential housemates every week. Voters' cards can be used as well. Thank God the NIN website is currently running fine; if coupled with some voting plugins, we are good to go. For transparency, Deloitte can handle the online voting websites. They have done well with BBN so far.
If there will be bribes, at least we won't get it once like a one-time fee. Every week presents an opportunity for us to eat their pockets for three months at least instead of one election day.
The Grand Finale
Oh! What a glorious day that will be when our votes pay off! The last team of candidates standing becomes the next president and vice based on what people have seen and have confidence in.
Imagine seeing the looks on people's faces when people who are meant to rule this country actually win. This should be the change we want to see in government.
6 reasons why this should be implemented
1. There won't be bloodshed
There will be a significant decrease in election malpractices, hooliganism, and thuggery, don't you think? Although access will be given to only those with a TV set and the internet, it is better than giving it to those who don't have adequate means to get information and make informed decisions. These are the people who accept bribes and riot nonstop for their political godfathers and overlords.
2. It will be a safe election exercise
The exercise may last for months, but it is better than a one-day exercise where electorates may die. Nigeria doesn't have a good record of a safe and peaceful election. At least people can be assured they are safe and relaxing in their houses and voting.
3. They have a back story
Who doesn't want to see their favorite or loathed candidate reveal their true colours on screen? All the candidates may or may not be household names, but at least they are not total strangers.
4. Opportunity to see a real campaign
Can you remember those photos of candidates hawking with people on the road, roasting plantain along the streetside, and eating rice with school children? This will be the perfect time to show us that they can really do those things.
Their foods should be Nigerian branded foods, of course, the brands the Nigerian people eat, especially Nigerian local rice. Even if they fake it, I would love to see them eat it because there is no alternative. Maybe on Sundays, they can be served a buffet but nothing more.
5. An efficient way to get young Nigerians aware of politics and eventually vote
It will be an engaging and exciting way to get young people to pay more attention to their society. Ignorance will be a thing of the past if people pay attention to why they are unemployed and why their businesses are failing in the system. It would open political and social discourses to identify problems, proffer solutions, and breed ideas.
6. It is the best way to know fit, healthy, and capable leaders
Everyone believes our dear leaders are always running off to their foreign doctors to prolong their life spans. This would be an opportunity to show us they are genuine and sincere and not doubles or fossils.
They would exercise physically and mentally. Maybe we might just throw in a live-in chef for them to prepare their Nigerian brand foods.
It's a reverse squid game trope but for the public good. The most stupid thing humans do in this day and age is to just vote for people because they belong to political parties and expect them to do their duties without no supervision. The only time I've seen this method proves efficient was when we voted for class reps in secondary school. Times are changing, and it's evident that systems that work abroad won't work here.
The more I think about it, the more I believe this method might be a futuristic mode of election, but probably in another century.
I wrote this article when I was drunk, and I reread it when I was sober like the ancient Persians did. It sounded great both times. Thank you.
P.S I didn't write this when I was drunk. Thank you still.
I'm also working on my own sci-fi project; I may have published something worthwhile. Want to be the first to know about it? Subscribe to our newsletter below.
What's your reaction to the story?