Slangs are words and phrases that are regarded as very informal and common in speech. It is usually restricted to a particular context or group of people. The people in the context of this article are Nigerians, and there is a very special place where these Nigerian slangs hit hard for us. We are very fond of slangs; they are used in music, in everyday interaction, and also for identity.
If you don't know some Nigerian slang, especially the trending ones, you are most likely a foreigner to the contemporary Nigerian society. So how do we remedy this situation? By learning them, of course! The following is a list of the top trending slang in use by youths in Nigeria right now.
1. Cut soap for me
This slang literally means show me the way or how you succeed. It has both a normal and sinister meaning. Soap is used for cleaning, washing and bathing a variety of things. It started trending on social media when videos of yahoo boys bathing with diabolic soap issued by a native doctor or spiritualist for money rituals.
This led people to believe that if their friends could share soaps with them, they could benefit and get rich too.
Cut soap for me, also has another less sinister meaning. It could mean sharing job opportunities, entrepreneur and investment ideas, and things to invest on and earn good profits. It also has the same meaning as sharing your plug with friends and acquaintances.
2. Zazu zeh
Nigerian singer Portable Omolalomi started the trending slang with his music video. The single was a collaboration with Prominent singer, Olamide and viral trend dancer Poco Lee in 2021.
Zazu Zeh forms the basic lyrics of the song. The phrase is a question that means "Are you certain" or "Are you sure". The singer portable introduced this slang from the deep streets where its deeper meaning is associated to excessive road life, crime, s*x, juju, yahoo etc.
3. Drink water drop cup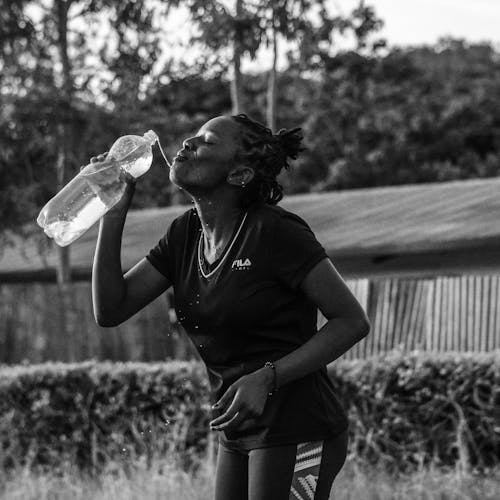 This is popular slang that most Nigerians use daily. It started trending recently on social media with the release of the song Ameno by Nektunez and Goya Menor.
To drink water and drop cup can be used in many ways because of its meaning. It has no definite translation, but the meaning is understood. It means when someone is very restless and uncomfortable.
4. Aza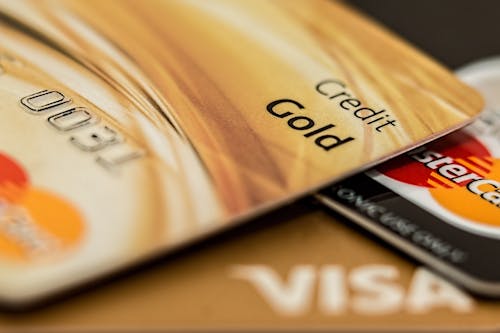 This is a contemporary slang used by Nigerians to simply say bank account digits. When one says "send your aza", they merely ask you to send your account number.
5. Break bottle
This is one classic slag that is still common among Nigerians today. For someone to break bottle, it means they are speaking a language incorrectly, especially with confidence.
If you are conversing, especially in English, and you mispronounce words, you are breaking bottles.
6. Sapa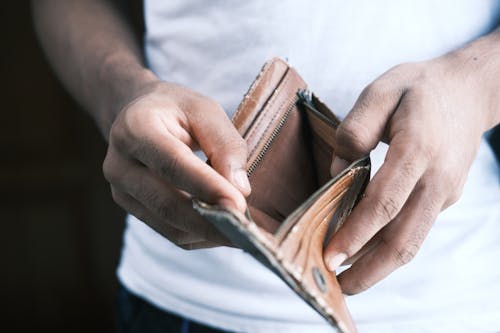 Sapa is currently the mood reigning in Nigeria due to all-round inflation. What does this mean? It means a period when individuals go broke and are extremely poor. Sapa usually follows after extravagant spending, when you don't budget your expenses or your fun and chills expenditure.
It doesn't necessarily mean someone doesn't have any money; there can be something in the bank but reserved like savings and budget for essential expenses.
7. E choke
"E Choke" was introduced by famous Nigerian singer Davido. It literarily means "It Chokes". It's a street language for an exclamatory remark for something amazing or extremely impressive.
So when something or someone goes beyond certain expectations, the slang is a way of expressing their surprise though it may be a bit exaggerated. A good example is below: Borussia Dortmund Twitter handler sharing their goals using the slang.
8. Chop breakfast/ serve breakfast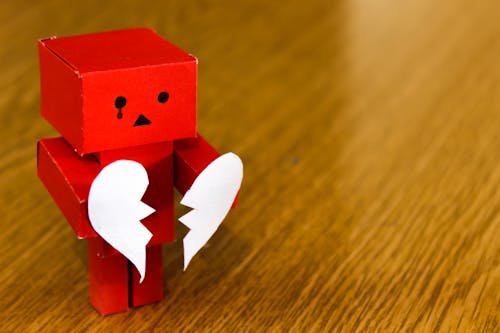 To chop/eat breakfast means to have a heartbreak. There is a popular notion among Nigerians that everyone will surely have their hearts broken. So, they get heartbroken; they have eaten their breakfast.
When someone says, "She don chop breakfast" or "She has been served breakfast", it simply means her heart has been broken. Also, people can wish or tease others who post pictures of their partners. They say, "She go soon chop breakfast" meaning your relationship will end in heartbreak no matter how rosy.
They follow it up saying, "this life na turn by turn", that everyone will definitely have a taste of everything in life, whether they are rich, poor, handsome or not.
9. We Meuuve
The trend started as an imitation of BBNaija 2020 star Vee Adeyele's accent when she quarrelled with her costar and lover, Neo Akpofure, during the show. They were having one of their moments when Neo obstructed Vee by blocking her from the door. Vee, being raised in the UK with a British accent, was heard telling Neo to "meuuve from the door" (move from the door).
Neo later stood aside, saying the words "we meuuve". After that, the words have been used as a motivational phrase to mean "life goes on." After sad and tragic stories, the phrase follows to keep strong and optimistic.
10. Japa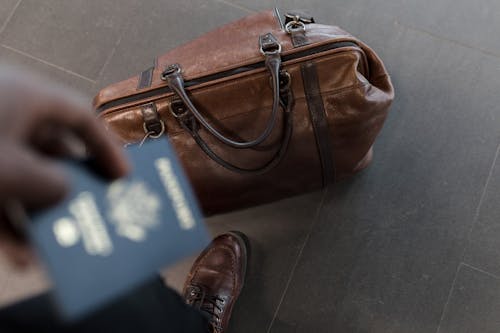 This slang was derived from the Yoruba language, which means to run out of a dangerous situation quickly. For someone to japa means to flee, run, avoid, terminate, retreat or remove yourself from a situation.
Asides from fleeing from dangerous situations, it also means to flee the country (we mean Nigeria). It means to emigrate to another country because of the unfavorable economic situation in Nigeria. It can be used in a sentence like this "Everyone wants to japa from Naija."
11. Tear slap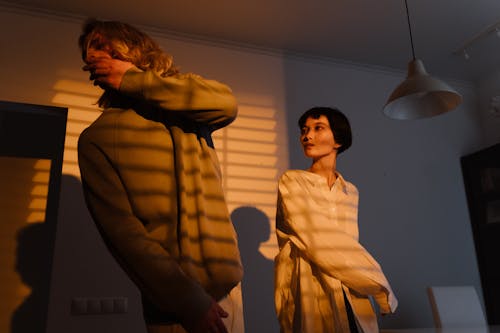 Slap is a common English word, and Tear is also another common English word, but you may wonder how they fit. Nigerians use this word to depict or explain a very sounding slap on the face. The slang can also be used in the present or past tense.
Nigerians use this slang to mock or even warn people from misbehaving. "If I tear you slap" is a warning. Another example is this: "Did you see how Bianca tear Obiano's wife one dirty slap at Soludo's inauguration ceremony?
12. Ment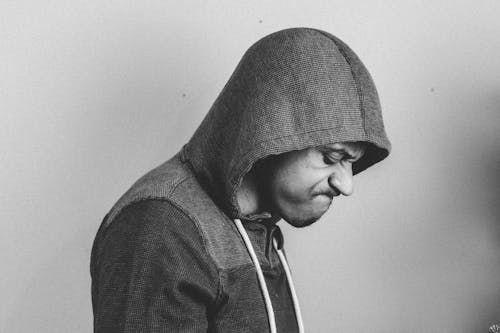 Nigerians love shortening English words to their contentment. Ment is a short form of 'mental', and it is used to question someone's sanity or say someone is outright mad.
"You dey ment?" is asking if someone is alright or if they have gone bonkers while "All of una don ment." is saying all of you are crazy. Or conclude by saying "Na ment".
13. Indaboski
Prophet Chukwuemeka Odumeje is a famous Nigerian prophet, singer, comedian and musician. He was caught on video during his preaching saying:
I am not a man or preacher of love, I am a war, the fight, the Indaboski Bahose.
He is a self-ordained man of God who preaches, prophesy and perform miracles in his church. He calls himself "man of war", "the liquid metal", "the fight", "the lion", and it has been attributed to be the meaning of indaboski.
When someone says they don't want to love again or does something splufik, especially with strength, they are called an indaboski. The word has no meaning known to man because it is believed to be derived from the pentecostal Christian practice of Speaking in Tongues.
14. Fall hand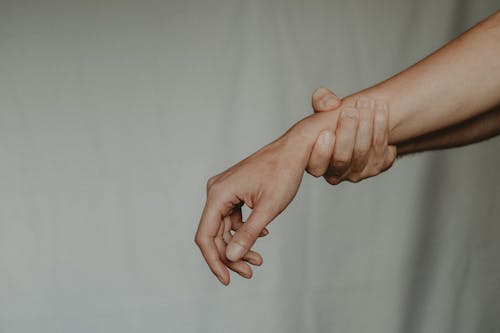 To fall hand someone's hand means that you have disappointed or embarrassed that person. If someone has used this slang on you, you must have done something stupid or wrong.
"Nepa fall my hand", "Canadian embassy just dey fall hand", "Why una fall my hand?" The slang can also be used by Nigerians when a promise is broken.
15. You wan collect?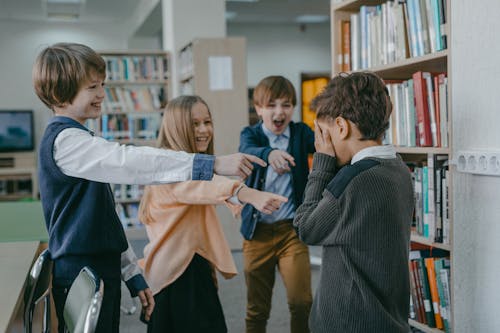 This is the latest trending slang that asks a question. To collect here means to receive a punishment for doing an action. This action might be good or bad depending on the situation, but as we know, most actions have their consequences.
If you snitch or report a cultist or criminal, you will definitely be in trouble. If you insult someone in public, you might be dealt with in a way you can never regain your reputation. "You wan collect?" is a question that serves as a warning, "She don collect", "You go collect your own very soon", etc.
What's your reaction to the story?